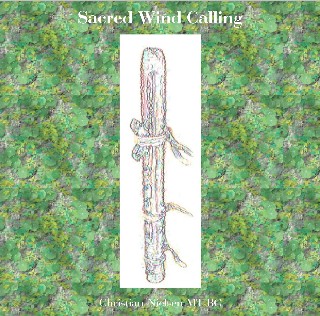 Sacred Wind Calling
Sacred Wind Calling
This CD features the Native American flutes with some percussion and environmental sounds. It is the pure and simple flutes played in a traditional style with no synthesizers and little effects processing. In addition to original music by Christian, this CD also features a traditional Lakota tune and two hymns, ending with "Amazing Grace". Guest violinist, Melony Dodson on one selection.
60-minute Compact Disc w/shipping / $12 [CN-23]
These are low fidelity samples (about AM radio quality)- actual CD quality is about 50x better.
After the Rain
Two Hymns