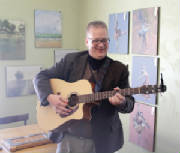 Christian Nielsen
Guitar, Ukuleles, Voice, Native American Flute, & Other Instruments.
Funeral & Memorial Musician
Call for a prompt response: 952-221-1857
Listen
Christian Singing with Guitar/Ukulele
(23 minute sampler of several song excerpts)
Christian Singing Acapella (without accompaniment)
(1 Song)
Christian Plays Native American Flute
(15 minute sampler- some is from a live concert performance)
Christian Plays Instrumental Guitar
Creating Sacred Space through music
My calling in music has been to work with those at the end of their lives and with those who grieve through hospice, bereavement, and providing supportive music for funerals and memorials. As a funeral musician, I bring my many years of hospice music therapy experience in to help create a healing, calming, sacred, and sometimes celebratory space for services of all kinds, from religious to secular services. I work with families, funeral providers, clergy/service leaders, and hosting facilities to create a musical experience that honors the person who has died, the loss experienced by loved ones, the spiritual traditions of your loved one, and respectfully celebrates this passage in their journey. I am comfortable with a wide variety of spiritual/philosophical traditions, and have done services for people of all ages. Memorials are a time to reflect, remember, mourn, and celebrate. It is my goal to provide a unique musical experience that meets these needs.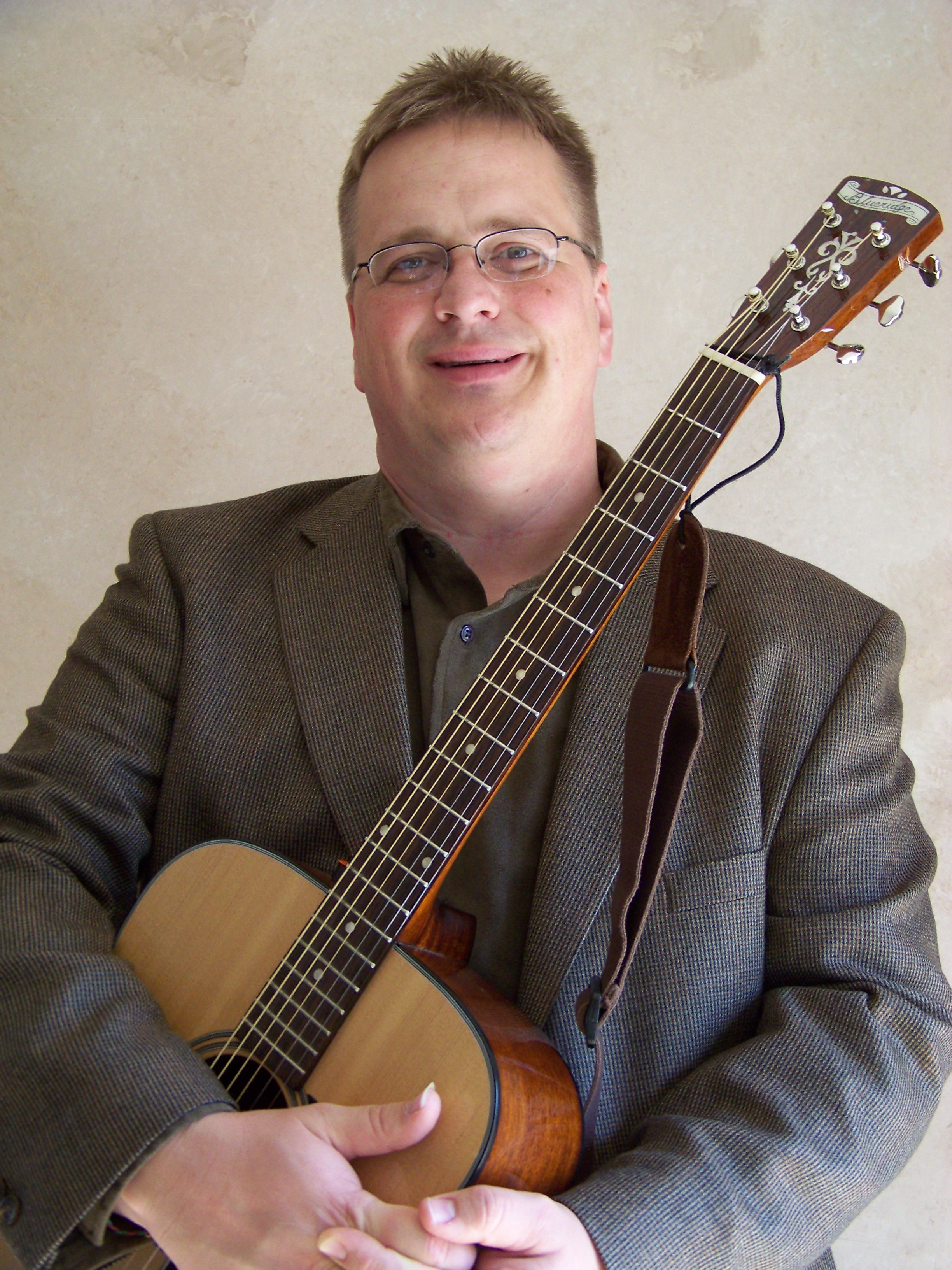 Acoustic Guitar & Voice
I have been singing and playing guitar professionally for more than 25 years. I use guitar to accompany singing and also as a solo instrument. Most services I do are solo guitar and voice, but I can work with pianists and other musicians. I play most of the old hymns (if I haven't heard it yet, I'm happy to learn something new), some newer religious Christian music, gospel, folk & old-time music, and most secular music from the early 1900's to today. My style ranges from meditative and healing, to uplifting and celebratory. I do sing some songs A cappella (no accompaniment). There are some songs that may require a pianist.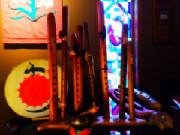 Native American & Indigenous Flutes
These instruments are simple, yet emotionally evocative, and in the words of listeners: "haunting", "calming", "soothing", "healing", "deeply relaxing", "natural", "comforting", and "heartstring pulling". They can help create sense of ceremonial space. While I do play some set compositions, some traditional melodies, and some hymn tunes, the flutes are meant for improvisation. Unlike other music, they are "in the moment" and connect with people on a deep level. They sound very good in large churches, but can be used in intimate spaces and small groups also. They can be good to start a service, or to serve as recessional music. These instruments connect well with nature lovers.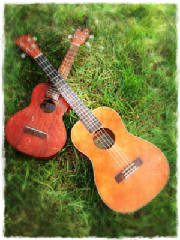 Ukulele's & Other Stringed Instruments
I play baritone, tenor, and concert ukuleles. I use the ukulele when singing the Hawaiian version of "Somewhere Over The Rainbow", but they also sound very good with certain hymns and songs. They have a simpler, lighter sound than guitar. They connect very well with children. While not used often in memorials, I do play the banjo or autoharp when asked. I also play a small harp called a Reverie Harp. This instrument was designed as a healing instrument for people in hospice. It offers a simple, very soothing tone.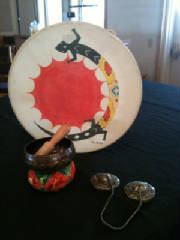 Ceremonial instruments
I play and have a collection of many unique percussion and ceremonial instruments: Tibetan chimes and singing bowls, small gongs, or tone chimes, which are excellent for centering, marking beginnings, endings, and transitions during events. Drums & Percussion instruments can be played on their own or with traditional healing songs.
Memorial/Bereavement Music Options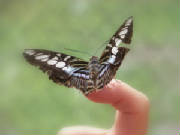 Service
The music will be tailored to the wishes and spiritual/religious preferences of the person who has died and their family. I serve people of all spiritual traditions to the best of my ability. Music will be played starting 7-10 minutes prior to the services. During the service there are between 2-4 musical selections, but this can vary. If certain pieces of music are desired, please inform me at the time you first call/email. I will work with the service leader to create a flow that works with the service. Also included in the service will be 4-5 minutes of music after the service.
Preservice Music
Music can help set a tone prior to the start of a service, especially if there is a visitation time the hour prior. Music played in a calming and comforting style using guitar and voice, Native American flutes, and other instruments is used to create a gentle, healing space. More upbeat selections can be included as appropriate. Music selection is based on family preferences. Hymns, spirituals, meditative instrumentals, and secular songs can be incorporated. I can do this in addition to a doing the service, or I can come just for the preservice time.
Visitations & Wakes
Music can also be very helpful during this time to support those who come together to remember, mourn, and celebrate the life of a person who has died. Music is played more in the background to help set a calm, comforting tone. I often use a combination of Instrumental Guitar, singing/playing hymns (depending on faith traditions)and comforting secular songs, and Native American flute. I can vary this based on family request. I can play for a portion of, or all of the time based on family preference.* Often a prayer service is held at the end of visitation time and I can assist with music there as well. As with preservice music this can help set a tone for this important time.
Gravesite Service
I can also come to play or sing a selection at the grave site. I am able to be quite portable. This service is available when temperatures are above 50 degrees, and when other weather conditions aren't prohibitive.
* If playing for longer than an hour I play in roughly 50 minutes blocks with 10 minute breaks in between- during which I usually play appropriate recorded music.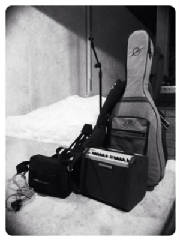 Sound Reinforcement
I always travel with equipment that allows me to be heard in nearly every type of venue. If a church prefers, I can also connect to their audio system. If additional sound reinforcement is needed for those speaking or other musicians, I can assist with that for an additional fee. I have a range, from a small battery operated system up to a very large PA system. Please feel free to ask in advance of the service and I would be happy to be of assistance.
"Whether you're singing or playing- it's not like other musicians- it's just so healing- that must be because you use music to heal others every day."
-Clergy

"When you sing and play, it just makes a gentle healing atmosphere for the families and loved ones. I wish we could offer this to every family."
-Funeral Director

"That flute just captures all the feelings of sorrow and hope, and all of our prayers- it's like they just swirl together with the notes and they all lift up to Heaven"
-Clergy

"I'm so glad we could have all of Tom's old favorite songs, from 'Let It Be' to 'In The Garden', all played on guitar and sung so beautifully- they all fit together the way you played them- and the flute was so comforting- it was just exactly the way he would have wanted it."
-Brother of deceased
"I'll always hear "Eagles Wings" as a guitar song from now on. I didn't think it would work so well with just the guitar accompaniment, especially with the congregation singing the refrains, but it was so beautiful and intimate that way. The guitar and the Native American flute made a wonderful contrast to the organ in the service."
-Memorial service participant and professional organist
"You played my mom home"
-Daughter of deceased

Watch Christian's Video, Going Home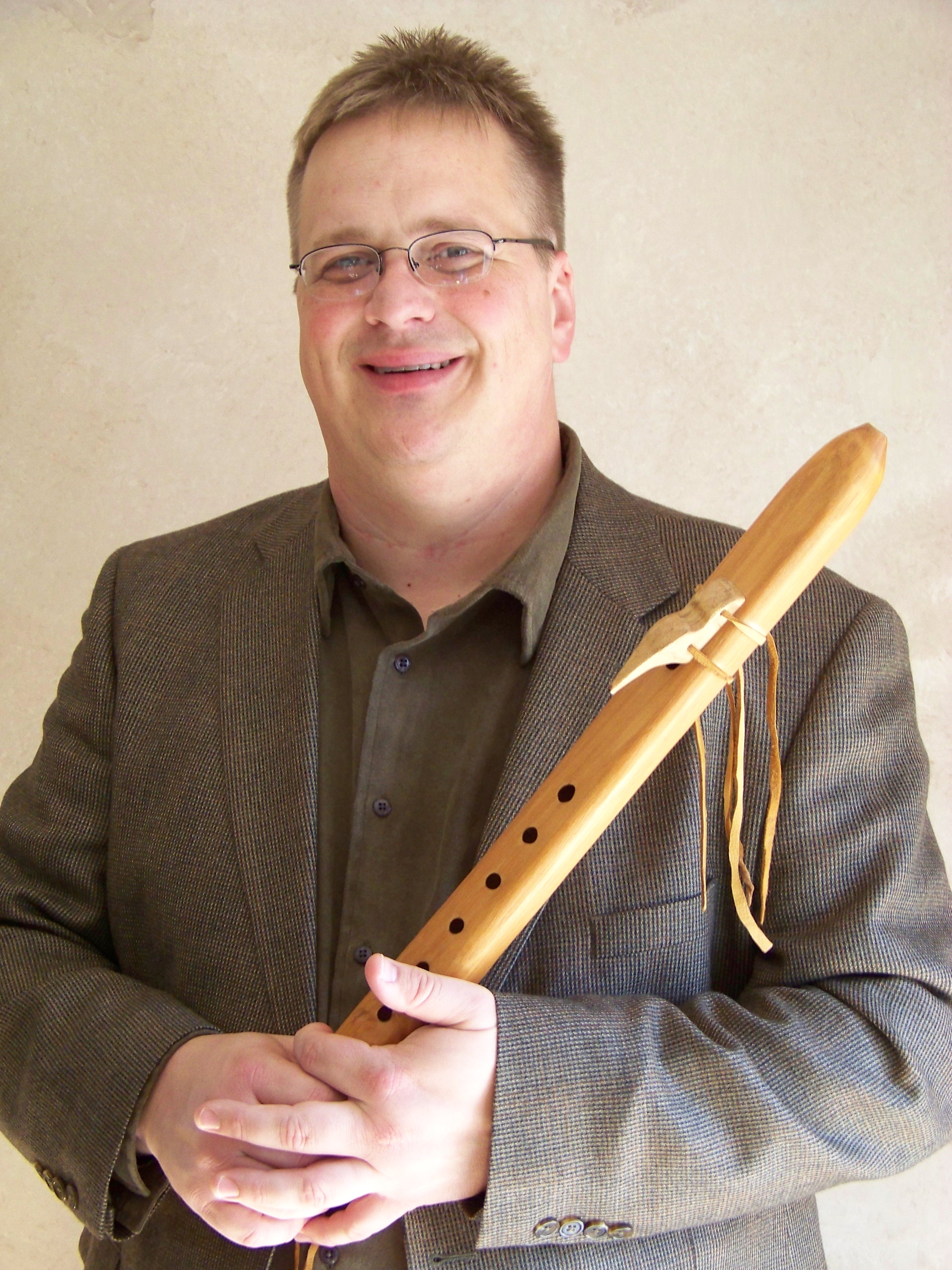 Biography
Christian Nielsen is a board certified music therapist, composer, musician, recording artist, and music producer. He has a degree in music therapy from Augsburg College in Minneapolis and trained at Methodist Hospital in St. Louis Park. He is in private practice as a music therapist, providing end-of-life music therapy services to individual clients and to organizations such as Ridgeview Medical Center Hospice. For over 10 years Christian has used his music to assist people and their families with their difficult physical, emotional, and spiritual challenges as they prepare to leave this life and enter the next. He also does group music therapy for all ages, and works with people who have chronic pain. This has given him a great insight and perspective as a music performer. Christian also provides music performance, speaking services, and music therapy group services to bereavement programs around the Twin Cities area, including programs at Children's Hospital, Methodist Hospital, Park Nicollet Hospice, Allina Hospitals, Fairview Ridges Hospital, Southern Metropolitan Grief Coalition and many others. He has also presented at state, regional, and national conferences.
As a performer, Christian has played for service at many Minnesota churches, from large Minneapolis Churches to small rural churches. Christian has played for memorials at churches and funeral homes throughout the west metro and Central Minnesota. He also performs a few concerts a year. Christian also has several recordings of relaxation and meditation music (available on this web site- see links below).
Whether you chose to ask me to come play one song, or to assist in planning music for an entire service, I would be honored to do what I can. If you have recently experienced a loss, I wish you peace in this difficult time.
Click here to download a partial repertoire list