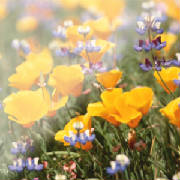 Tranquility: Music Assisted Relaxation
Christian Nielsen MT-BC
This recording combines breathing and autogenic relaxation techniques, as well as basic imagery. Synthesizers, rainsticks, and windchimes, along with soothing narration create a peaceful atmosphere for relaxation. This recording is designed according to music therapy research, as well as Christian's own experience. Guided relaxation exercise with music, and music only versions are available to download.
Music with Relaxation Exercise Narration
Music only version (same music with no narration)